US forward Clint Dempsey gestures in pain after colliding with Ghana's defender John Boye during a Group G football match between Ghana and US at the Dunas Arena in Natal during the 2014 FIFA World Cup on June 16, 2014. AFP PHOTO / JAVIER SORIANO (Photo credit should read JAVIER SORIANO/AFP/Getty Images)Clint Dempsey (JAVIER SORIANO/AFP/Getty Images)
Monday night was a great night for the nation and all Seattle Sounders fans. USA National Men's Team forward Clint Dempsey made a breakaway for Ghana's goal posts and scored within the first 30 seconds of the game. That put him 5th on the list of fastest goals scorers in World Cup history.
A bit later in the game, the foot of a Ghana player landed square and hard in Clint Dempsey's face, breaking his nose. It was not intentional. If you sub out in soccer, at this level, you're out of the game for good, so Clint stayed in for the entire game, with a nose full of cotton. The US won 2-1 over Ghana, breaking a losing streak in World Cup action against that team. All of it, from the first goal, to the nose breaking to the header by an unproven US rookie to put the game away, was spellbinding.
Related: USA V Ghana in photos.
According to Goal.com, during the post-match press conference, Clint said, "I would go as long as I could. Obviously I had trouble breathing. I was coughing up blood a little bit, but I felt fine to keep going.
"Hopefully I'll be able to start breathing through my nose again before the next game."
Okay, now you're all caught up. And, Mr. Dempsey must decide whether to wear a big plastic face guard in this coming Sunday's game against Portugal (3pm Pacific). If we win this next match, we advance. Surely Clint's mask will get in his way, but another whack to that nose (inevitable in the brutal game of soccer) could put him out for much too long. Time that Team USA cannot afford.
According to Yahoo Sports, wearing the mask is a difficult decision because sometimes it can be uncomfortable and not everyone listens to the advice to strap it on. NBA veteran Richard Hamilton wore a mask after breaking his nose multiple times and continued to wear it during his 14-year career, and Kobe Bryant also popularized its use. He wore a clear plastic shield after breaking his nose in the 2012 All-Star Game.
Yahoo Sports added that the bones in Dempsey's nasal region could take between seven to 10 days to mend, according to doctors, meaning the Portugal game is still in the potential danger period.
From the USNT's Twitter page:
Here is Clint Dempsey and the broken nose he played with tonight: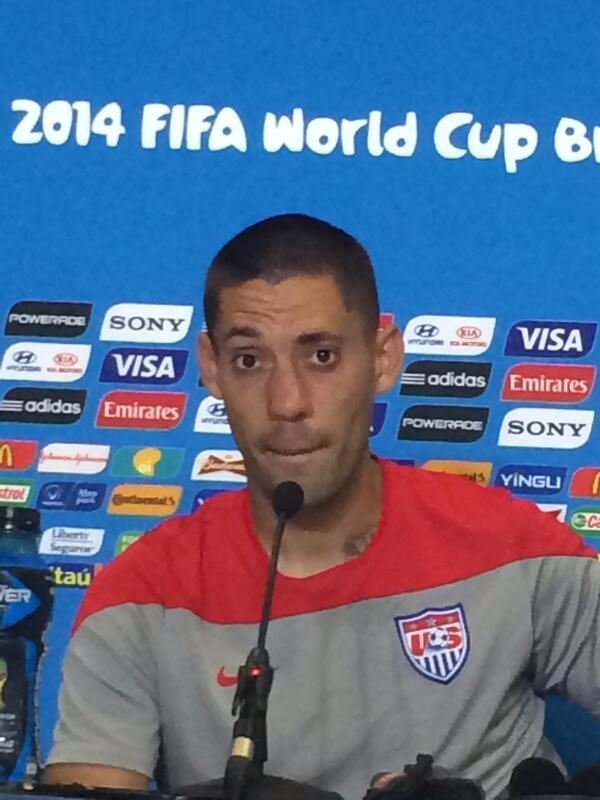 – Lee Callahan, Jack Seattle
Comments
More From Jack Seattle FM